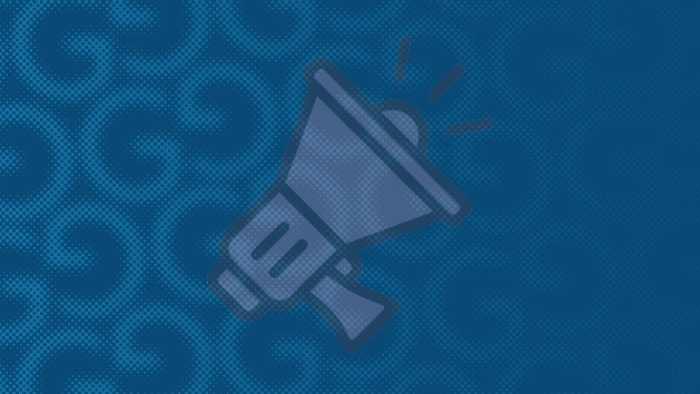 As a precaution against the spread of COVID-19 (coronavirus) and in a commitment to protecting the health of our members and staff, we will be reducing or modifying some of our in-branch service offerings for the foreseeable future.
This decision was not made lightly, but the health and safety of our members and staff is paramount. As contact in close quarters can lead to the spread of COVID-19, we believe these temporary measures are required.
This page will serve as a resource to keep you up to date on the most recent service changes.
Service Updates
We have temporarily changed our lobby hours at both branches to 10 A.M. - 3 P.M. PDT. Our Call Center and Live Chat will maintain their regular hours.
Our ATMs located at Fotokem, Burbank High School, and Burbank Police and Fire Departments are unavailable due to their campuses being closed to the public. The ATMs at our Burbank and Pacoima branches as well as the ATMs at Burbank Airport (which are free for Gain members) remain available.
We are temporarily limiting our branch capacity to less than ten at a time.
We have temporarily stopped offering live loan consultation in our branches.

Auto loans, personal loans, and all other consumer loans can be addressed by phone at (800) 622-3328 or by using our online application found at GainFCU.com/Apply.
Home loans can be addressed through our Home Loan Department at (800) 622-3328 or by using our online application found at GainFCU.com/Mortgage.
Members who are experiencing any financial hardship should contact our Loan Servicing Department at (800) 622-3328, Ext 401. Our team is prepared to assist you with a variety of possible solutions.
To make payments from another financial institution to Gain, visit GainFCU.com/EZ-Pay for instructions on how to transfer funds by ACH/Debit Card.

We ask that members exhibiting signs of illness do not enter the branch
We ask that members and staff no longer shake hands.
Our cash-handling associates will now wear gloves when handling cash.
We have closed our Member Restrooms.
We have temporarily removed the self-serve coffee station for members.
We have cancelled all credit union events, seminars and other gatherings (including Independent Advantage courses and Shred Day) through May.
We have indefinitely postponed our Annual Meeting and Elections
Steps you Can Take
Utilize online banking as much as possible. To learn more visit GainFCU.com/Online.
If you have business that must be conducted in a branch, please do so expediently.
Limit social interactions while in the branch, and stand 6 feet away from others.
Download our Mobile App at GainFCU.com/Mobile.
Follow our social media channels and News and Updates page for the latest developments:
Our members have access to more than 30,000 surcharge-free CO-OP ATMs nationwide.
The spread of COVID-19 has led to an increase in fraud. Please be aware that the credit union will not ask for confidential information such as full social security number, passwords, or PIN numbers to verify your account. Learn more at GainFCU.com/Corona-Scams.
A Message from our CEO
March 27, 2020
Dear Gain Member,
From all of us here at Gain FCU, please know that the health and safety of our members, staff, and the communities we serve are of vital importance and we will do everything in our power to uphold our commitment during these uncertain times.
As an alternative to coming into our branches:
Gain FCU's online and mobile banking services provide secure and non-public methods of performing transfers, depositing checks, controlling debit and credit cards, and so much more.
Please call us at (800) 622-3328 to reach our Call Center Specialists with any questions or banking needs that require a personal touch. You may notice a difference in the way we operate within our branches. These changes are based on guidance from the Centers for Disease Control and Prevention (CDC). Such as:
Our ATMs and other heavily used surfaces will be disinfected daily.
Lobby hours at both our Burbank and Pacoima branches have been reduced temporarily from 10am – 3pm.
We ask that members refrain from socializing in the lobby.
Our Burbank famous coffee bar has been shelved until further notice to prevent the spread of COVID-19.
Our member restrooms at our Burbank branch are now closed. We apologize for the drastic measure but believe this is in everyone's best interest.
We are taking additional precautions by postponing all our complimentary educational seminars, our teen financial literacy classes – Independent Advantage, and community events. We will continue to monitor the situation and make necessary adjustments and provide additional measures of security for everyone. Please visit www.GainFCU.com/COVID-19 for the latest updates. Also, earlier in the month, we made the strategic decision to close our Cabrini branch. It was already planned but we bumped the date up due to the COVID-19 virus. This way we limit face to face interactions and do our part to flatten the curve.
Thank you for your business and please know that we will get through this rough patch together. Please know that the Gain family is here for your family. We're here to help.
Thank you,

Darin Guggenheimer
President/CEO