This page will serve as a resource for information about our branch availability during the COVID-19 pandemic crisis. However, we encourage our members to explore remote alternatives before visiting a branch. Information on all of these transactional options is also listed below.
Gain Access with Remote Banking Choices
If you prefer to stay home, and avoid the risk, we've got you covered. Gain offers access to your account that fits most situations even under the Safer at Home order issued for the state of California.
Apply for a Loan
(Home Loans, Credit Cards, & Auto)
Change PIN on ATM
Debit or Credit Card
Debit and Credit Card Control
(Turn cards on/off)
Deposit Cash
(Obtain receipt at machine)
Deposit Checks
(Call to increase daily mobile limit)
File Card Dispute and Fraud Claim
Get Account Number and other important information
Replacement ATM, Debit
and Credit Card
Request Credit Card Limit Increase
Schedule Payments or Transfers
View Accounts and Balances
View Platinum Rewards Points and Redeem
Drop Off Box
Deposit cash, checks, or make payments by 4 pm for same business day credit
CO-OP ATM Network
30,000 ATMS - Across town and the nation
Click here to find the nearest ATM
Automated Telephone Banking
24/7 access to your account
Open a New Account
Visit GainFCU.com/Join
Hall, Hodges & Associates (Investment Services)
(800) 490-1447
Call ahead and we can have these items prepared for you by arrival:
Teller checks
Issuing debit card/credit card
Wires
Gift cards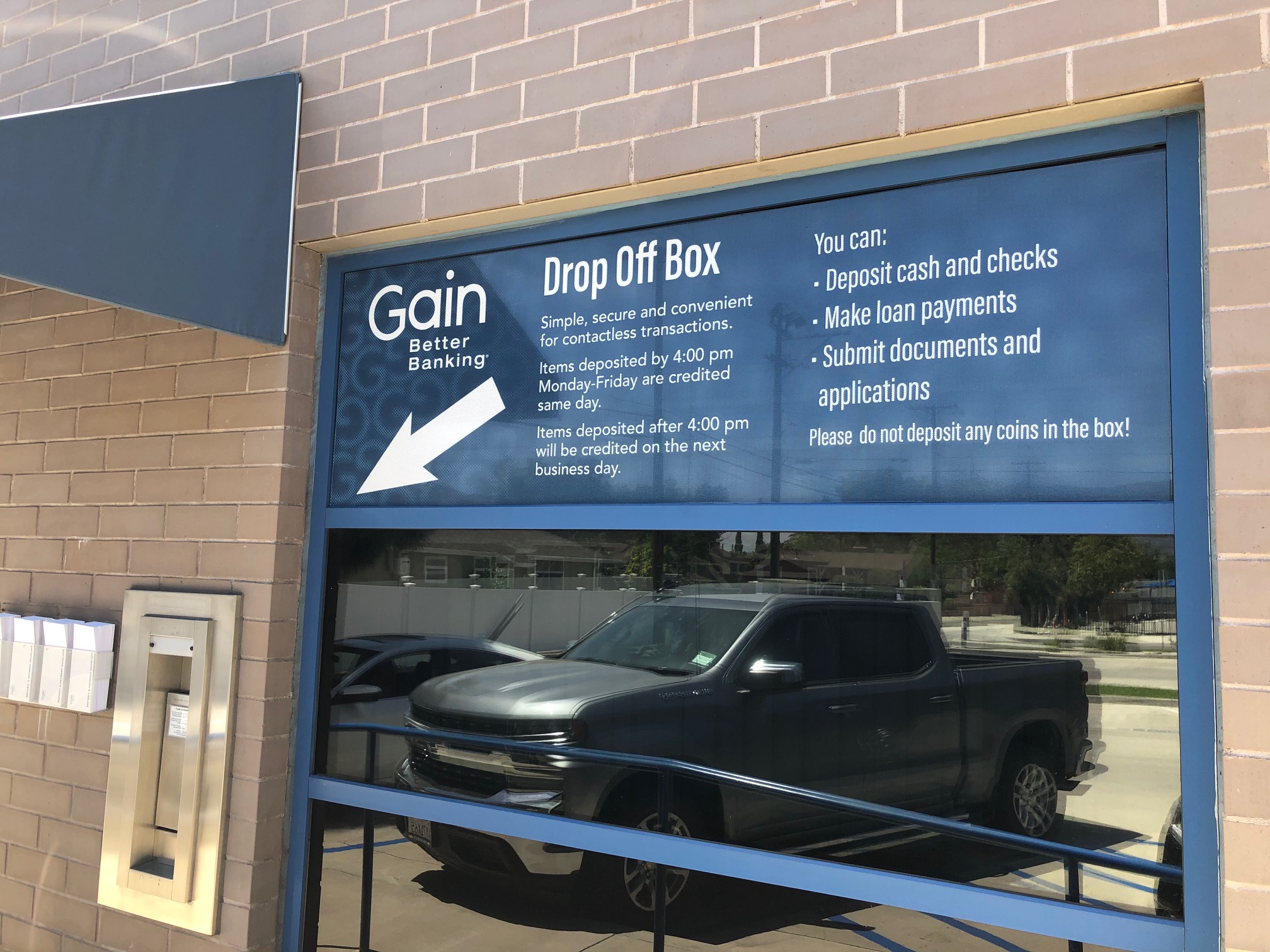 Gain Confidence with Our Call Center Experts
We've redeployed some of our branch staff to serve you remotely with the expertise you've come to expect, even in crisis. If you have questions about your accounts or our response to the continuing public health crisis, we stand ready to work through it with you.
Call Center & Live Chat Hours

Monday - Thursday - 9:00 am - 5:00 pm
Friday - 9:00 am - 6:00 pm
Saturday - 10:00 am - 2:00 pm
NOTE: Live Chat is available when you login to Online Banking.
Phone Numbers
Local - (818) 846-1710
Toll-Free - (800) 622-3328
24/7 Card support (818) 846-1710 Press #2