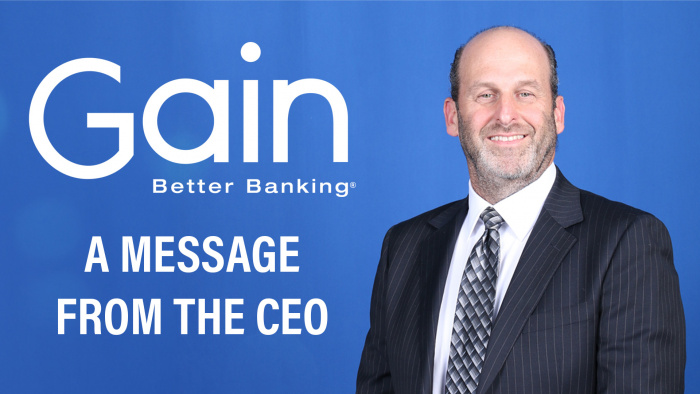 I'd like to address some recent rumors and concerns circulating about a potential data breach within our organization.
First and foremost, I want to confirm that there has been no data breach at Gain Federal Credit Union.
We take data security very seriously and throughout the years have implemented stringent measures to safeguard our systems and your personal information.
However, our Online Bill Pay vendor did recently suffer a data breach which affected a small number of members. Although only a limited amount of data was involved, here's what we did to protect our members:
The member accounts involved were identified
Accounts were isolated to secure their data
Affected members were alerted via email and US Postal Service mail
Each member was called to discuss personalized instruction on additional measures needed to ensure the safety of their account
Because the scope of this breach was very narrow, and vendor access to our data is limited, no member contact or login information was at risk.
Please remember to always use good judgment to protect your privacy. If you receive an unexpected phone call from Gain FCU, and are in doubt, please call us back, and we'll confirm whether or not it is legitimate.
I understand that online rumors can create anxiety and uncertainty, and I want to reassure you that our safeguards worked as designed, and we have not detected any unauthorized access or compromise of our data systems.
Please feel free to contact the Credit Union with any questions or concerns you have.
Sincerely,
Darin Guggenheimer
President/CEO