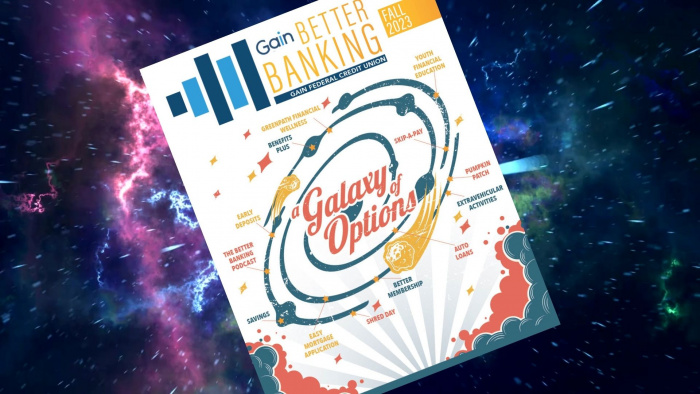 A Galaxy of Options
Mortgages Don't Have to Be Rocket Science
A Supernova of Savings
Little Green Men to the Rescue
Skip-A-Pay the Space Age Way
Practically All the Earthlings you know are Eligible
Are Your Teens Ready for Liftoff?
Shred Day: A Black Hole for Clutter
Gain's Harvest Moon Pumpkin Patch & Flea Market
Extra Vehicular Activities
Early Deposits That Defy the Space-Time Continuum
New Podcast Season About to Blast Off!
Download the Fall 2023 Newsletter
Haven't joined us yet? You should; because you deserve Better Banking!