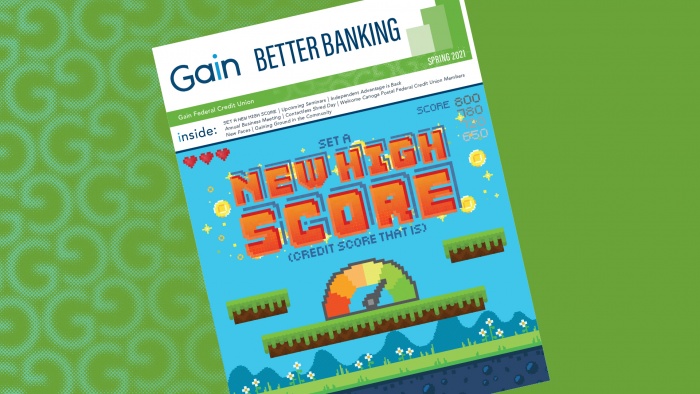 Our Spring Newsletter is going retro with a gamer's delight that collects all the best financial tips, special promotions, and news that the credit union has to offer.
In this issue:
SET A NEW HIGH SCORE
Upcoming Seminars
Independent Advantage is Back
Annual Business Meeting
Contactless Shred Day
Welcome Canoga Postal Federal Credit Union Members
New Faces
Gaining Ground in the Community
Download the Spring 2021 Newsletter
Haven't joined us yet? Become a member to get started on your New High Score!