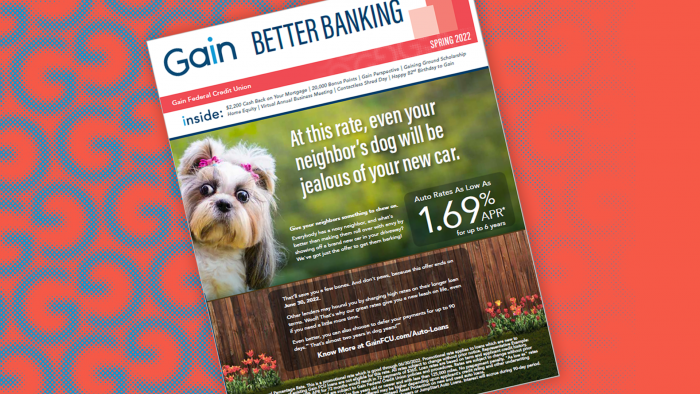 Our Spring Newsletter collects all the best financial tips, special promotions, and news that the credit union has to offer.
In this issue:
Even Your Neighbor's Dog Will Be Jealous Of Your New Car
$2,200 Cash Back on Your Mortgage
20,000 Bonus Points
Gain Perspective
Gaining Ground Scholarship
Home Equity
Virtual Annual Business Meeting
Contactless Shred Day
Happy 82nd Birthday to Gain
Download the Spring 2022 Newsletter
Haven't joined us yet? Become a member to launch your Savings World Tour!