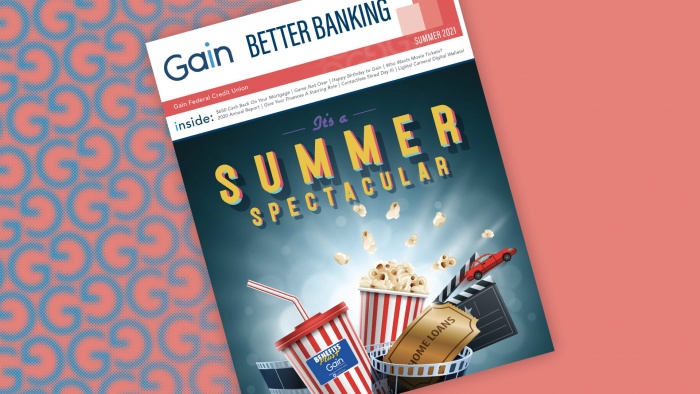 Our Summer Newsletter is the blockbuster you've been waiting for that collects all the best financial tips, special promotions, and news that the credit union has to offer.
In this issue:
$650 CASH BACK ON YOUR MORTGAGE
GAME NOT OVER
Happy Birthday to Gain featuring In-N-Out
Who Wants Movie Tickets?
2020 Annual Report
Give Your Finances a Starring Role
Contactless Shred Day III
Lights! Camera! Digital Wallets!
Download the Summer 2021 Newsletter
Haven't joined us yet? Become a member to get started on your summer spectacular!