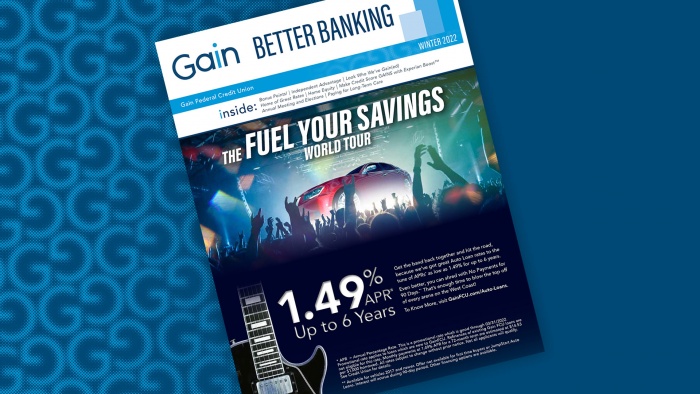 Our Winter Newsletter collects all the best financial tips, special promotions, and news that the credit union has to offer.
In this issue:
The Fuel Your Savings World Tour
Bonus Points!
Independent Advantage
Look Who We've Gain(ed)
Home of Great Rates
Home Equity
Make Credit Score Gains with Experian Boost™
Annual Meeting and Elections
Paying for Long-Term Care
Download the Winter 2022 Newsletter
Haven't joined us yet? Become a member to launch your Savings World Tour!