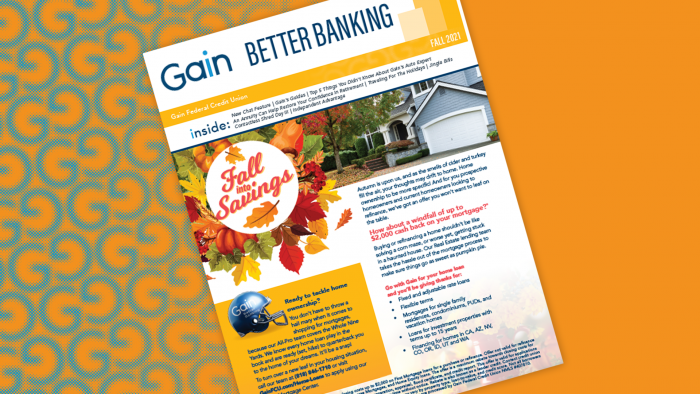 Our Fall Newsletter collects all the best financial tips, special promotions, and news that the credit union has to offer.
In this issue:
New Chat Feature
Gain's Guides
Top 5 Things You Didn't Know About Gain's Auto Expert
An Annuity Can Help Restore Your Confidence in Retirement
Traveling For The Holidays
Jingle Bills
Contactless Shred Day III
Independent Advantage
Download the Fall 2021 Newsletter
Haven't joined us yet? Become a member to get started on Falling into Savings!