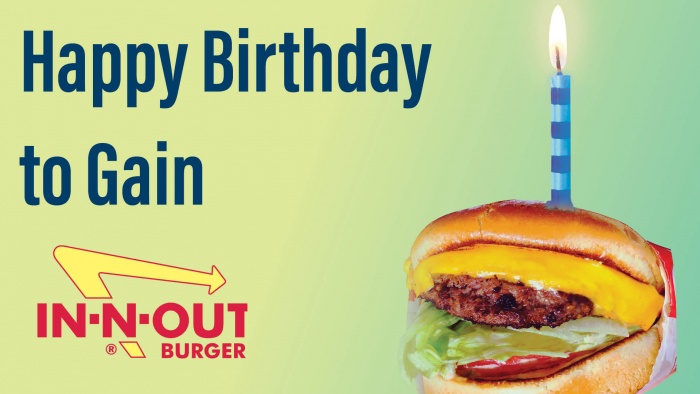 Save the Date
Gain is turning 82! And to celebrate, we'll turn our Burbank Branch at 1800 W. Magnolia Boulevard into the hottest lunch spot in town with meals from In-N-Out. Bring your member number, and pick up a burger and some savings!
Friday, June 17th from 11:00 am – 2:00 pm PDT (while supplies last)
This is a special event for Members only!
It's our way of saying thank you for being a loyal member!
Got friends who like burgers? Not a member yet? It's not too late to join in on the fun!
*Lunch will be provided for Gain Federal Credit Union members who are present at the event on June 17th, 2022 from 11:00 am - 2:00 pm PDT (while supplies last), at our Magnolia branch located at 1800 W. Magnolia Blvd., Burbank, CA 91506. Members present will receive a lunch ticket valid for one meal on Friday, June 17th, 2022 only. Tickets are not valid at any In-N-Out burger restaurant. One meal per member, served on a first-come, first-served basis. Member must be present to receive a lunch ticket.