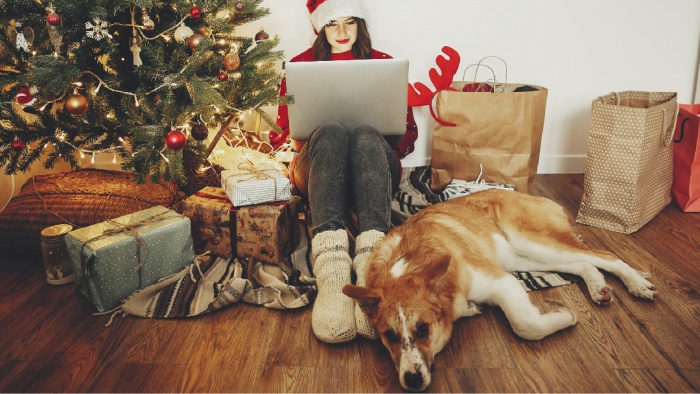 By Jean Chatzky, Savvy Money
With so many facing financial insecurities right now, coupled with worries about their health related to the global pandemic, it's clear that holiday shopping will look different this year.
"There are really two factors at play right now," says Ira Rheingold, executive director of the National Association of Consumer Advocates. "People don't want to go into stores and most people don't have as much money to spend on gifts as they did last year."
What we all need is a playbook. So, here are six strategies to help you get the job done stress-free and without blowing your budget.
1. Do your research
Before purchasing anything online, make sure that you are doing business with a reputable dealer, Rheingold says. Never give out your credit card number without proof you are on a secure website. To make sure you are using a secure website, look at the URL of the website, which appears near the top left-hand corner of your computer or device screen. If the URL begins with "https" instead of "http" it means the site is secured using an SSL certificate, according to DigiCert, an online security company. To get an SSL certificate, a company must go through a validation process.
2. Read the fine print
To ensure you are getting the best deal, take a look at the product very carefully, reading the complete description, Rheingold says. This is important since you probably won't be able to see or touch what you are buying before you buy it. For example, check out the measurements to make sure you are not buying something much smaller — or larger — than you anticipated. Where electronics are concerned, make sure you're buying the model (with all the recent features) that you care about rather than an older model that doesn't have them. Also, make sure the product is available (not on backorder) and will ship in plenty of time to arrive before you need it.
3. Check the return policy
Rheingold emphasizes to make sure a company's return policy is fair and equitable. Shoppers should be given a set amount of days to make a return. If the policy is not clearly stated on the website, you should ask for clarification. For example, Home Depot extended its return policy from 90 days to 180 days in light of the global pandemic.
4. Determine the best way to pay
If you use a credit card, which is often better than a debit card for online purchases, you need to understand the dispute policy for your credit card, Rheingold says: "It's important to act defensively when you're making online purchases."
5. Don't get scammed on social media
The number of complaints about scams that started on social media more than tripled in the last year, new data by the Federal Trade Commission shows. People reported losing more than $117 million to this type of scam in the first six months of 2020 compared to $134 million for all of 2019.
Online shopping topped the list of complaints from consumers who reported a scam to the FTC that originated on social media. Many were responding to an ad they saw on social media and reported that the item they ordered never arrived. Facebook or Instagram was cited by 94% of consumers as the platform they used when they reported being scammed. If you have a problem with your purchase or you don't receive it, you can contact the Consumer Financial Protection Bureau, the Federal Trade Commission, and the Attorney General's Office in your state.
6. Keep your spending in check
"Don't spend money that you don't have," Rheingold says. "It's important to plan for your future and not to live beyond your means. Don't fall into debt just because it's the holidays." That means figuring out how much you want to spend in total, then dividing it up among the people on your list. Don't forget to include ancillary costs like shipping and wrapping (yes, they count.). Then, if you blow it on one person, go back to your list and adjust so that your overall spending hews to your original goal.
With reporting by Casandra Andrews